Happy Rhodes
Many Worlds Are Born Tonight
Images from the Many Worlds mini-tour (courtesy C.K. Coney)
The Painted Bride - Philadelphia, PA - October 11, 1998

This player contains all the songs from Many Worlds Are Born Tonight (out of order).
More song samples from other Happy albums can be found at wretchawry.com

Scroll down for lower-quality downloadable versions of some of the songs in this player.

I HAVE HAPPY'S PERMISSION TO SHARE HER SONGS. Just so you know.
Lyrics for this album can be found at the Ecto Home Page.
This album is available at CD Baby (CD and mp3s) and iTunes.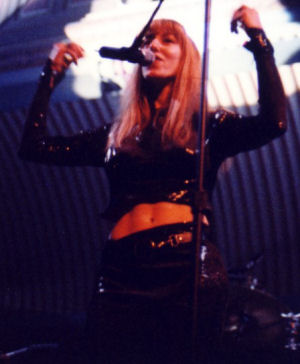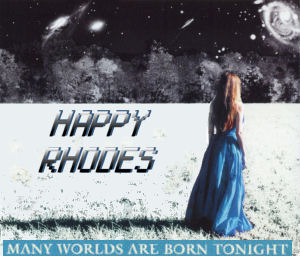 These can be downloaded:
Happy Rhodes - Winter (from Many Worlds Are Born Tonight)
Happy Rhodes - Tragic (from Many Worlds Are Born Tonight)
Happy Rhodes - The Chariot (from Many Worlds Are Born Tonight)
Happy Rhodes - 100 Years (from Many Worlds Are Born Tonight)
Happy Rhodes - Serenading Genius (from Many Worlds Are Born Tonight)
Happy Rhodes - How It Should Be (bonus track from Many Worlds Are Born Tonight)
Happy Rhodes - Proof (from Many Worlds Are Born Tonight)

Back to Happy's MySpace page